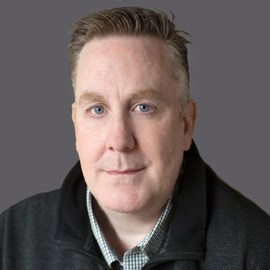 When I first took over the job of editor of the New Westminster Record, a tour of Royal Columbian Hospital was near the top of my list of things to do.
In particular, I wanted to see RCH's neonatal intensive care unit, also known as the NICU. My daughter was born at Ridge Meadows Hospital and she ended up getting pretty sick after the birth. At one point, I was told she could end up at RCH's NICU because it was the best.
That's always stuck with me.
Recently, the NICU's rep got even more praise as the 2017 Canadian Neonatal Network annual report ranked it No. 1 in the country for having the lowest neonatal mortality rate.
The unit has a rate of 99.5 per cent of babies in care surviving.
That's amazing and in no way surprising.
The report is based on data from 31 Canadian tertiary level NICU units, including detailed outcome data on 15,798 eligible babies - of which 1,674 were born extremely premature at less than 29 weeks gestation.
"Babies born at Royal Columbian not only survive as nowhere else in Canada, but they also survive with proportionally low rates of morbidities and significant complications due to prematurity," said a Fraser Health news release. "These remarkable achievements are a result of multidisciplinary cooperation, with contributions from frontline providers of perinatal-neonatal care such as nurses, respiratory therapists, doctors (neonatologists, obstetricians, anesthesiologists, family docs, pediatricians, other specialists and sub-specialists contributing to the care), midwives, allied professionals, and many others, who provide logistical and administrative support to make the program so successful."
RCH is one of the four hospitals in B.C. (besides BC Women's Hospital, Victoria General Hospital and Surrey Memorial Hospital), providing tertiary level services for extremely premature and sick newborns; and is the only hospital in the province able to support very sick pregnant women with certain complex obstetrical and medical conditions, due to available highly specialized adult services, and the existence of the advanced NICU for babies, under the same roof, according to Fraser Health.
For nearly 20 years, the perinatal program at RCH has been consistently ranked top in the country for lowest mortality results, and best outcomes for premature babies, some born with a birth weight of less than 500 grams, or around one pound.
And things are about to get even better as the staff are set to move the perinatal program into the new acute care tower being planned for phase two of a re-development that's expected to be completed in the next four to five years.
Follow Chris Campbell on Twitter and Instagram @shinebox44